Download [K-Movie] The Prison (2017) Subtitle Indonesia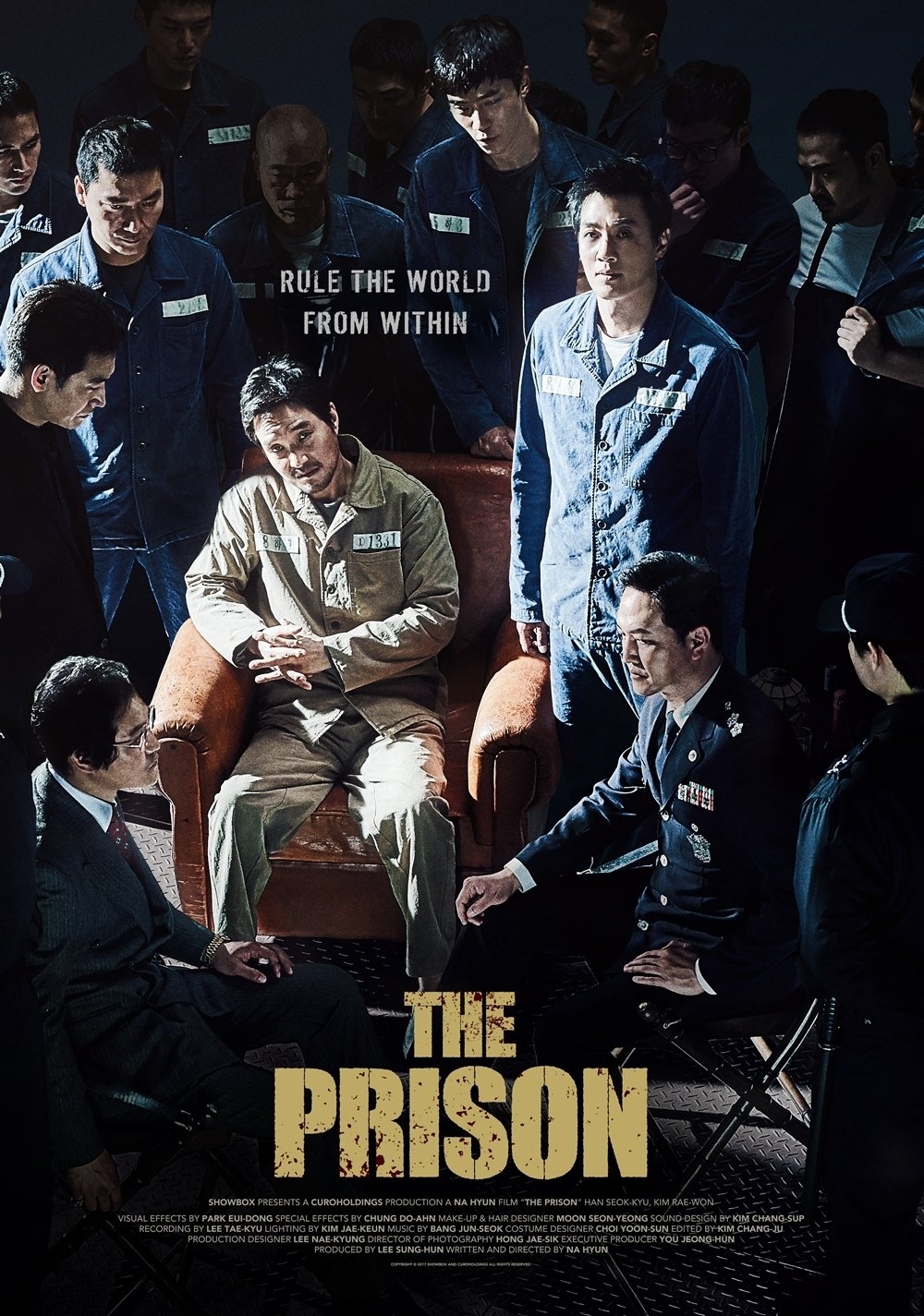 Sinopsis film the prison 2017 :
The Prison adalah film aksi kejahatan Korea Selatan 2017 yang disutradarai oleh Na Hyun dan dibintangi oleh Han Suk-Kyu dan Kim Rae-Won. Itu dirilis pada 23 Maret 2017. Kisah Pada malam hari, tahanan meninggalkan penjara untuk melakukan kejahatan yang sempurna. Ik-Ho (Han Suk-Kyu) adalah seorang narapidana yang memiliki kekuasaan seperti raja di penjara. Yoo-Gun (Kim Rae-Won) adalah seorang narapidana baru yang dituduh melakukan tabrak lari, penghancuran barang bukti dan penyuapan. Dia adalah mantan detektif dengan catatan penangkapan 100%. Ik-Ho memperhatikan Yoo-Gun yang memiliki kemauan kuat dan temperamen tinggi.
Informasi:
Movie: The Prison
Revised Romanization: Peurizeun
Hangul: 프리즌
Director: Na Hyeon
Writer: Na Hyeon
Producer: Lee Sung-Hoon, Choi Ji-Yoon
Cinematographer: Hong Jae-Sik
Release Date: March 23, 2017
Runtime: 125 min.
Distributor: Showbox
Language: Korean
Country: South Korea
Pemain:
Han Suk-Yu – Jung Ik-Ho
Kim Rae-Won – Song Yoo-Gun
Jung Woong-In – Prison Governor Kang
Kim Sung-Kyun – Doctor Kim
Shin Sung-Rok – Chang-Gil
Jo Jae-Yun – Hong-Pyo
Additional Member Cast:
Jeon Bae-Su – Chief of Security
Park Won-Sang – Section Chief Jung
Jung Suk-Won – Bum-Mo
Song Kyung-Cheol – Mr. Yang
Han Joo-Wan – Jong-Dae
Ahn Se-Ho – Ddagaebi (Sea Acorn)
Yu Ha-Jun – Yong-Chul
Cha Yub – Baek-Jung
Kwak Min-Ho – Hak-Kyu
Han Sung-Yong – Kye-Sik
Kim Seung-Hoon – Teacher Hwang
Park Jin-Woo – Teacher Oh
Choi Sung-Won – Prison Officer Eom
Lee Jae-Kyoon – Prison Officer Cha
Download Link:
Quality: 720p HD | Size: 998 MB | Streaming: Nontontondrakorindo | Encoder: Drakorindo